private vans at affordable rates
Flying into the Vail Valley?
First of all: WELCOME to the mountains (and we hope your arms aren't too tired)!
Secondly: We love the Eagle County Regional Airport and Vail Valley Jet Center, and are credentialed to service these hubs year-round. Let us help you get your vacation started stat, with your first impression of the Vail Valley being a private, spacious, clean van…instead of a crowded vehicle filled with strangers and several stops getting between you and your destination. That's right; we'll get you directly from point A to point B at prices usually less expensive than a shuttle, to boot!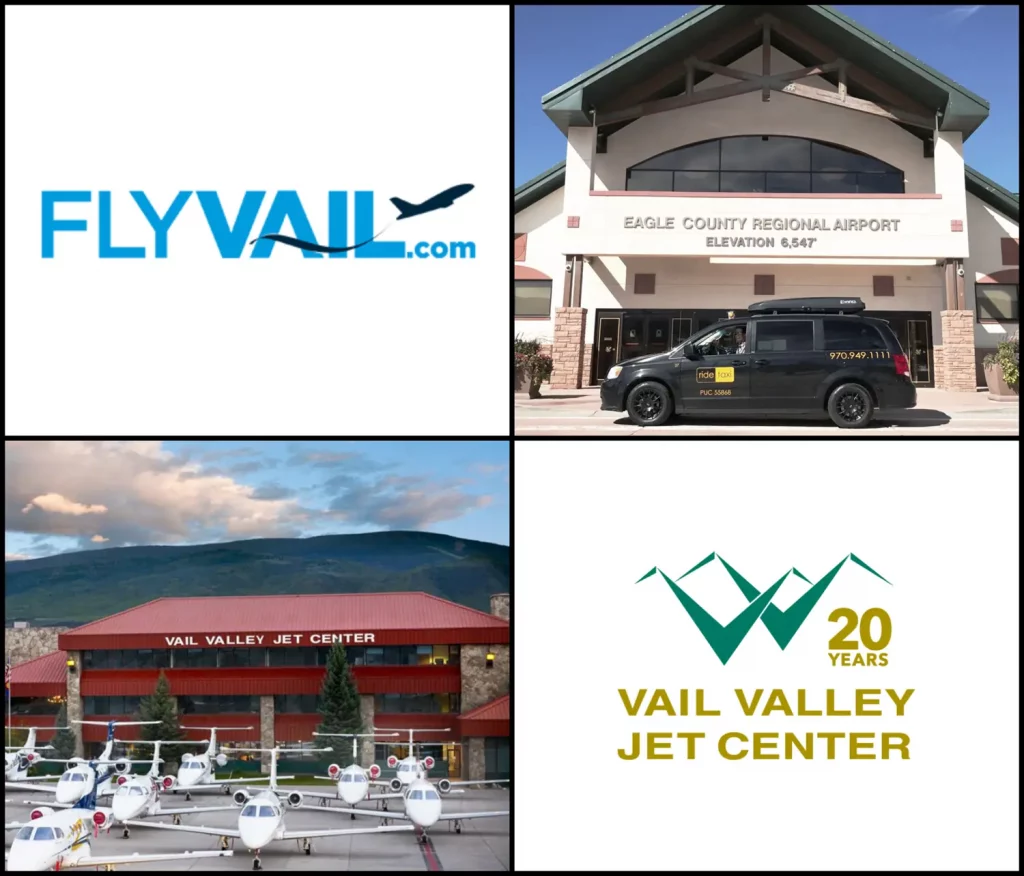 Imagine you and your family or crew climbing into your very own clean, comfortable, six-passenger van upon touchdown at EGE…and reveling in the fact that nobody else will be fighting you for elbow room. Imagine your gear and luggage safely settled in one of the closed-top boxes gracing every vehicle's roof. Imagine all this with a price tag usually less than that of a shuttle service, when traveling with 2+ people! Let us create this transportation Zen for you, and start your Vail Valley experience on a pleasant note
Point A >> Point B Convenience
Why let a lot of shuttle stops come between you and your vacation (or arrival home after a long trip)? We'll take you directly where you need to go, with no dawdling around. Unless, of course, you need to make a few stops along the way (grocery store, liquor store, dispensary?)…we'll run as many errands with you on your way to your destination as you wish
Pay per vehicle, not per person. Every vehicle in our fleet seats up to six passengers, and we charge per mile traveled in the taxi (not by the number of travelers). This means we are often less expensive than a shuttle service!
Round-Trip Reservations Welcomed!
While you are always free to call upon touchdown, we do recommend advance round-trip reservations whenever possible (because: peace of mind!). Take care of airport or private jet transfers ahead of time, and check "transportation" off your list. To schedule advance reservations at no charge, call us 24/7 at 970.949.1111; download our free app; or book online via our user-friendly booking platform. We look forward to serving you!